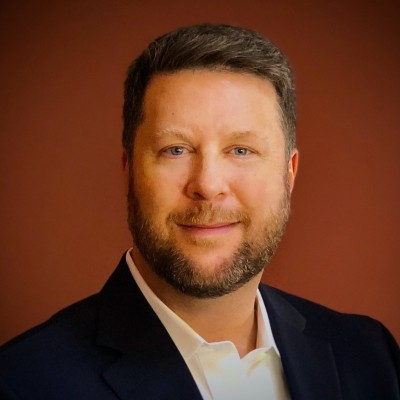 You don't need another story urging you to "get to the cloud." That's old news for healthcare executives, who've long understood the necessity of rebooting the way their organizations operate in the digital era.
In a recent McKinsey study, 19 of the 22 healthcare leaders the company interviewed described digital healthcare solutions as "highly relevant" or "relevant" to their businesses.  They get it.
In fact, digital healthcare has already become the minimum table stakes: 93% of healthcare organizations have a digital transformation strategy already in place or in development, according to BDO's 2021 Healthcare Digital Transformation Survey.
The COVID pandemic, in spite of the massive disruption it caused worldwide, actually sped up these plans. BDO described them as hitting "warp speed" in its report, with 60% of survey respondents saying that they added new digital products as a result of 2020 events. Meanwhile, 42% reported that they have accelerated some or all of their digital transformation initiatives.
Strategic CIOs, COOs, and other healthcare executives already know the value and necessity of the cloud amidst so much change and innovation. While many cloud migration and modernization projects are underway — and many more just getting started — we're well past the point where the industry needs "why cloud?" explained. 
Instead, we're approaching a new watershed moment, one where the best-in-class industry leaders will separate from the pack. These executives and their organizations aren't moving as much of their operations and data to the public cloud simply because they can, but because they clearly can achieve better business and operational outcomes once they're there. It's all about benefits realization.
These leaders share in common a sharp focus on transforming their businesses with data and advanced analytics. Their heads aren't in the cloud, so to speak; rather, they're constantly thinking of ways to leverage the technologies enabled by the major cloud platforms to achieve data-driven operations and advanced analytics far faster than would otherwise be possible. 
They're using the increased accessibility of healthcare data lakes, AI and machine learning, and other technologies to rapidly transform their data, improve their ability to spot trends and patterns with predictive analytics, and of course ensure and enhance their data security, governance, and regulatory compliance.
This is not without its challenges, especially given the urgency behind these initiatives and the critical importance of healthcare's fundamental mission. CIOs and other leaders continue to deal with budget constraints, integration issues (with older components of their technology stacks), a lack of qualified skills, security concerns and regulatory burdens, and core challenges in accessing, preparing, and maintaining their data and infrastructure. 
These issues slow down time-to-value. They also help explain why more organizations aren't farther along. Only one in four respondents in BDO's survey (24%) said they're using advanced analytics today, for example, and just 4% have adopted machine learning or deep learning algorithms in their operations.
That's why we're approaching a turning point: There are massive untapped opportunities for healthcare leaders, even as they're moving full-speed ahead with their digital transformations. We've only just begun.
Healthcare organizations need help seizing those opportunities, however. The good news is that it's there. Leaders can tap outside expertise and experience that can both speed up their initiatives and also shorten their internal team's learning curve with new tools and skills. Given the ubiquitous nature of cloud-enabled digital healthcare today, third-party experts bring tested solutions and results that further speed up their path to data-driven operations and advanced analytics.  They also help healthcare organizations achieve their goals faster by offloading crucial but time-consuming requirements, such as interoperability, compliance, and security.
That's the what and the how. Strategic healthcare executives are also deeply concerned with the why. In a word, it's all about outcomes.
Data-driven healthcare operations can both improve patient outcomes — the most critical goal of all — while actually reducing costs. Advanced analytics can deliver that powerful combination in myriad ways. Examples include reducing hospital readmissions with a more accurate prediction of acute conditions, improving telemedicine services, and optimizing staffing with better patient utilization data.
Data drives all of this and more: Each of these benefits and many more exist in the massive amounts of information that healthcare organizations already possess, but they're often hidden. Healthcare CIOs must be able to quickly and cost-effectively transform their data troves into meaningful information that positively impacts patient care and business results.
Strategic healthcare leaders will do both, by relying on data-driven operations and advanced analytics to simultaneously improve patient outcomes and transform their businesses.
---
About Tom James
Tom James is a Healthcare Cloud Services and Solutions Leader at 2nd Watch, a cloud-native services provider helping healthcare and life sciences organizations transform and reach new levels of performance through technology. Serving some of the world's leading companies, 2nd Watch is tested, trusted, and a top-tier partner to AWS, Google Cloud, and Microsoft Azure.
link